Immerse yourself in the enchanting worlds of Grimm Bros, where captivating tales and breathtaking gameplay intertwine to create unforgettable adventures. Experience the magic firsthand and embark on a thrilling journey through spellbinding creations that push the boundaries of gaming.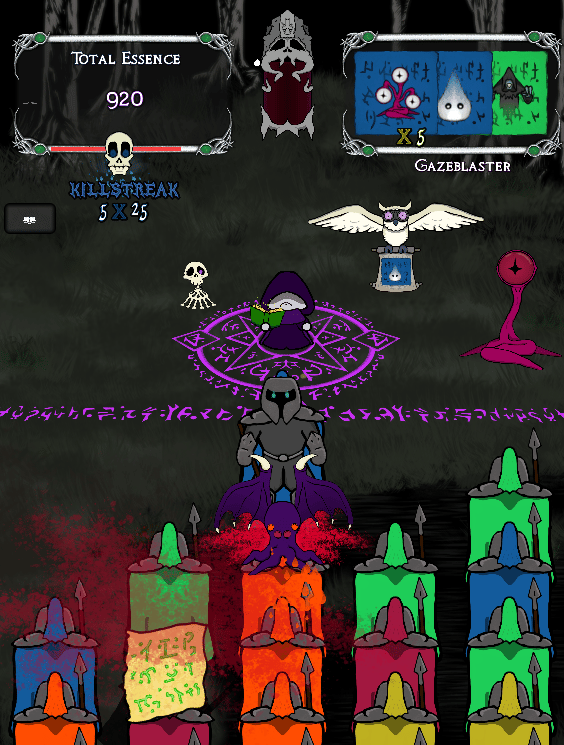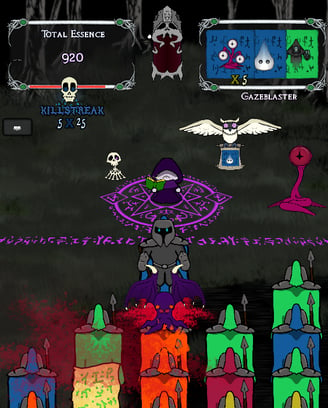 Combining color matching, line defense, and puzzle elements, Hues of the Void is a unique and engaging take on the "x-defense" game genre. Within the Prismatic Lands of Hues of the Void, players must defend themselves against the advancing knights of the Chroma Crusade- an oppressive theocratic order- by summoning creatures such as slimes, skeletons, eye stalks, octopus bats, and more!
Customize your loadout of characters, artifacts, and familiars, fine-tune your menagerie of eldritch horrors and undead monstrosities, and claw your way to victory over the Chromacrusade! With plenty of summonable monsters to unlock, minions to will to your bidding, and synergies to uncover and experiment with, your journey through the Prismatic Lands is uniquely your own. Once your grand pilgrimage through the campaign is complete, dive into endless mode, where you can test your most clever combinations and skills against ever-increasing waves of unique and challenging enemies.
The vibrant and colorful world of Hues of the Void and its challenging gameplay make it an entertaining and engrossing game for players; it will test your skills and keep you engaged throughout many hours of gameplay.
From action-packed adventures to thought-provoking puzzles, our games are designed to captivate and delight. Whether you're playing on your mobile device or your favorite console, our games are optimized for the best possible experience.


Grimmbros is a passionate and dedicated family-run games development company. Taking insipration from the great storytellers of the past, our name is in part a description of our roots, and our desire and motivation to tell enchanting tales to people of all ages.
At Grimmbros, we have been gamers since our early childhoods, back in the days of MSDOS, NES, Famicom, and others, and continue to enjoy and create games across current generation consoles and PCs. Our focus is on high quality, complex/deep, yet accessible games; games we would love to play and see potential in. Formally established in 2023, our journey has been centered around a shared love of gaming, creativity, and an appreciation of the power of storytelling in an interactive medium.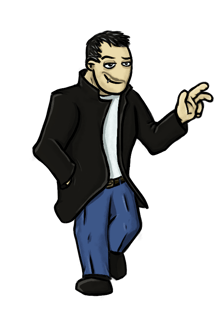 Our off-centre and often macabre sense of humour and aesthetic (as well as a love for old fairytales- with their original endings!) led to us adopting our motto, "poisoning apples since 2023." Our team consists of brothers Jesse and Adam, and their friends Karina and Kyan. Combining our diverse skills, talents, and experience, we aim to create strange, entertaining, engaging, and quirky games across many platforms. Fueled by the desire to transport players into magical realms and eldritch spaces both solo and with friends, we take pride in offering unique experiences within the gaming sphere.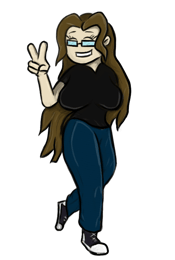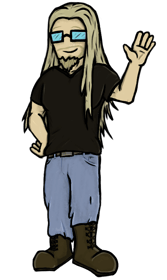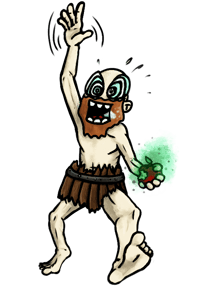 Join us, and be a part of the Grimmbros family!
Immerse yourself in our enchanting worlds and experience the joy of gaming like never quite before.
Grimmbros - Poisoning Apples Since 2023!
-Adam, Jesse, Kyan, and Karina

We'd love to hear from you!
As an indie company, every little bit of support makes a huge difference for us. If you've found value in what we do and would like to help us keep going, please consider buying us a coffee. It means the world to us!